Earth & Sky in Ireland
Earth and Sky in Ireland
Meditative Art & Yoga
1 Week Workshop in a Pictorious Location
with Mochita Har-Lev and Lior Cohen
An exclusive retreat that combines creativity with quiet inner. Learn to enjoy art as a means for spiritual growth through Meditative Painting & Sculpturing, Creative Movement and Writing, along with daily practices of yoga, silent sitting mediation and guided relaxation.
We will also go exploring this unique location though meditative walks as well as outdoors Meditative Art practices. 
Join us for a unique and transforming experience. 
Click for 10% Early Bird Discount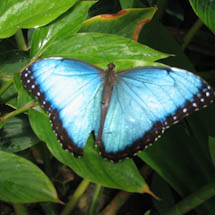 When?
Date: Fri 6th –  Fri 13th September 2013
Magical Location
All our courses and workshops are held at naturally beautiful places to support our work.
This workshop is located in Ballyvaughan, a small and delightful harbor village in County Clare, Ireland.  This unique landscape will provide plenty of inspiration for us as we will be working both indoors and outdoors (according to the weather).
Schedule
8:00  Meditation & Yoga
9:00 Breakfast break
11:00 Meditative Art Practice 
13:00 Lunch break
16:00 Meditative Art Theory
18:30 Yoga  or Meditation and Guided Relaxation (Yoga-Nidra)
19:45 Dinner break
On two days the schedule will differ as we go exploring the unique places around. where we will be having Meditative Art Practice, meditative walks and talks about nature & art. 
The Vision
We have planned this retreat inspired by Irish folk- stories and fairy-tales. Bringing together the ancient Indian wisdom of yoga and meditation, quite and sincere creative work, into the magic and mystery of Ireland.
We see retreat times as an integral part of healthy and harmonious life, a time we dedicate with love to ourselves.
Pricing and Booking
The Price Includes:
Luxurious accommodation and all the meals –  3 full meals a day, two tours to nearby places of interest, the full program, all the art materials we will be using and a gift hand-made  journal from India. 
We provide for you an abundance of natural materials to explore. 
Price: 2450 € 
Accommodation is provided at a luxurious cottage houses. These very comfortable guesthouses are accustomed for 5-6 people. Participants can choose shared – two people in one house or single accommodation. Single supplements apply.
 Non Participating Partners: For those that wish to bring a partner that will not attend the workshop, we welcome you to bring you partners. They may join all the meals, meditation classes and the tours. Price for non-participating partner is: 1920 €
Discounts: 10% Discount for early bookings – Book Now!
Contact Us
Workshop Contents
The workshop includes the theory and practice of Meditative Art, incorporated in a basic structure of spiritual life.
Introduction to Meditative Art Theory
Each day we will have a theoretical lecture, followed by time for personal investigation. Our lectures will focus in short on the main themes of Meditative Art Theory:
Meditative Art practice and personal work
During our guided Meditative Art practice classes we will emphasis on a meditative state of mind when connecting to materials, colors and shapes. In our work we will center around painting, sketching and sculpturing. We will be learning different techniques of work and use a variety of natural materials.
Basic structure of spiritual life
In addition to Meditative Art, each day we will practice Yoga, meditation and relaxation. These will provide us with the supportive structure of spiritual life.
Our Yoga classes integrate classical Hatha Yoga with a blend of Iyengar Yoga, Yin-Yang yoga and Yoga Flow. During these classes, attention will be given to active flow of movement, deep bends and soft elongation, along with rejuvenation and relaxation. We will creatively explore relevant and significant themes such as: gravity and rooting, life energy- prana or chi, effort vs. surrender.
Practicing Meditative Art must go hand in hand with a other regular meditative practices, to grow and deepen our spiritual search.