Workshops – "Creative Sun in Portugal"
Creative Sun in Portugal
Meditative Art & Yoga
1 week workshop by the ocean
with Mochita Har-Lev and Lior Cohen
This summer we will be enjoying expressing creativity as a way to reach and expand inner joy. Learn to use art as a means for spiritual progress through Meditative Painting & Sculpturing, along with daily yoga and silent mediation practices.
Join us for a creative uplifting, tranquil and heartwarming experience.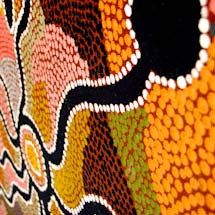 When?
Date: August 3rd, 2012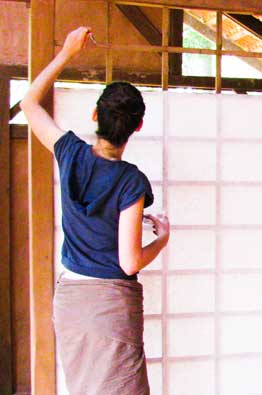 Magical Location
Our courses and workshops are held at naturally beautiful places to give inspiration and support to our work.
This workshop is located in the Silver Coast of Portugal, at a delightful 'getaway' farm house "Quinta do Cavalinho" at Ericeira Village. Enjoy the sweet ocean breeze & soothing sounds.
Also included are therapeutic horse-riding, swimming pool, magical view & much more.
Schedule
7:00 Chanting and Meditation
8:00 Yoga – Asana and Pranayama
9:00 Breakfast break
11:00 Meditative Art class
13:00 Lunch break
16:00 Meditative Art theory – lecture
17:00 Yoga, Meditation and guided relaxation (yoga-nidra)
18:30 Dinner break
The Vision
We have planned this retreat to suit the summer time in Portugal. We see retreat times as an integral part of healthy and harmonious life that supports regular routine of daily practice.
This retreat is designed for a small scale group. Talking and other form of communication is discouraged.
Please be aware that internet and phones access is not available during the time of the retreat.
Pricing and Booking
Price:
750 Euro.
75 Euro Discount for bookings until April 30th 2012 – Book Now!
Advance: 500 Euro (part of course fee)
Includes: accommodation in shared double rooms, meals and art materials used during the workshop.
Cancellation policy: The advance fee is non-refundable, non-cancellable and non-transferable. If you need to cancel the course due to unavoidable reasons the booking amount can be adjusted/used in any future course you do with us.
Workshop Contents
The workshop includes the theory and practice of Meditative Art, incorporated in a basic structure of spiritual life.
Introduction to Meditative Art Theory
Each day we will have a theoretical lecture, followed by time for personal investigation. Our lectures will focus in short on the main themes of Meditative Art Theory:
Meditative Art practice and personal work
During our guided Meditative Art practice classes we will emphasis on a meditative state of mind when connecting to materials, colors and shapes. In our work we will center around painting, sketching and sculpturing. We will be learning different techniques of work and use a variety of natural materials.
Basic structure of spiritual life
In addition to Meditative Art, each day we will practice Yoga, meditation and relaxation. These will provide us with the supportive structure of spiritual life.
Our Yoga classes integrate classical Hatha Yoga with a blend of Iyengar Yoga, Yin-Yang yoga and Yoga Flow. During these classes, attention will be given to active flow of movement, deep bends and soft elongation, along with rejuvenation and relaxation. We will creatively explore relevant and significant themes such as: gravity and rooting, life energy- prana or chi, effort vs. surrender.
Practicing Meditative Art must go hand in hand with a other regular meditative practices, to grow and deepen our spiritual search.