Meditative Art Theory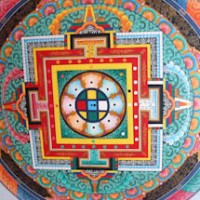 The theory of Meditative Art can be divided into four main themes: Meditative-Art history, basic concepts of visual art, spiritual philosophy and Meditative Art techniques and materials.
Introduction
To understand the theory of Meditative Art we start with defining what is Meditative Art and what it is not. We must also discuss the basic difference between objective or universal Meditative Art and subjective or personal Meditative Art.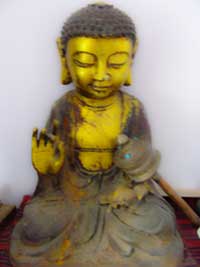 Meditative Art History
Through a worldwide journey in time we explore the history of Meditative Art. From the primitive man till the modern man of today, we find a variety of arts and crafts, in both eastern and western traditions.
We use this study to learn the different techniques conventionally used, as well as the forms through which Meditative Art was expressed: music, dance, painting, sculpturing, martial-arts, etc.
Basic Concepts of Visual Arts
Learning basic concepts and themes of visual art, we aim to understand what is art, how to look at art and how to create.  We explore both the two dimensional and the three dimensional world through the fields of visual arts – sculpturing, painting and drawing.
The main themes of our study will be: shape and color, proportion and composition, gravity and structure. In our study, we give significant importance to learning from nature and to the use of natural materials.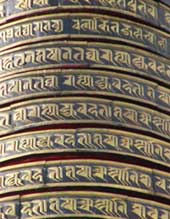 Spiritual philosophy and practice
 Using as our base both Yoga and Vedanta (two main sects of India's philosophical wisdom) we explore main spiritual themes. These include: Prana or Chi, Meditation, the spiritual path and goal, the five elements, traditional texts, body and breath, guru and guidance, lifestyle and diet, god or the divine.
Techniques and Materials

Why do we create? Why to practice Meditative Art? Who is a Meditative Artist? How to apply a meditative state of mind in creativity? How to work correctly to support spiritual growth? Why do we need to let go of expectations and attachments? What does nature 'have to do' with anything?
These are among the questions we answer as an introduction to specific techniques of Meditative Art.
We emphasize on the connection between the process of creating and spiritual growth, the way different materials effect us and the way we can utilize our need to create in order to help us connect and grow spiritually.
Discussing specific materials and techniques we come to theoretical understanding of the practices that we will be learning and applying.
Introductory text from our first book: