Into The Big Sky at Feathered Pipe, USA
Contact Us
Into The big Sky  
Meditative Art & Yoga  
5 day Creative Journey at Feathered Pipe, Montana
with Mochita Har-Lev 
We are honored to bring our Meditative Art workshops to Feathered Pipe in 2014.
We feel fortunate to host this workshop in such an inspiring location, deep in nature, surrounded by the endless open space.
During this retreat we get to explore this exquisite refuge in different ways: though meditative walks and sitting, outdoor Meditative Art practices drawing from the the abundant local natural materials that are all around – clay, wood, leaves, earth and so much more. A daily yoga practice opens the body and the senses paving the way for the rich energy of creativity to come into full expression.
Click Here to Book Now!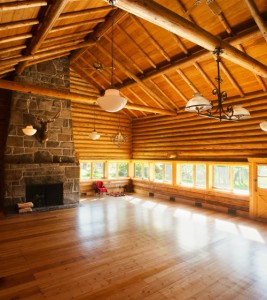 When?
August 23rd – 29th 2014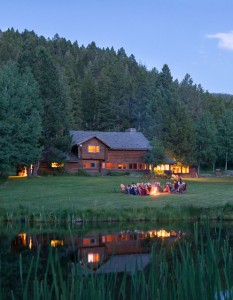 Magical Location
All our courses and workshops are held at naturally beautiful places to support our work.
This retreat will be taking place in an ideal surrounding, "Surrounded by millions of acres of forest and mountains, nestled in the pulsing heart of the Montana Rockies, Feathered Pipe Range is a place like no other"! 
"The Feathered Pipe though is quite another experience! You can really feel that the FP is built on old ancient ground. There is a spirit that can't be put together in one word: it is beautiful and raw, simple and rich in it's surrounding, warm by day and cold at night, loving and confronting and embraces you with so much more."  Julia Claasz Coockson
The Feathered Pipe Foundation's mission is to help people find their direction through access to programs and experiences that cultivate awareness of their truest selves; enrich spirit, mind, and body; explore the world's wisdom and discoveries; and actively practice seva (service) to support healing, education, community and empowerment.
Pricing and Booking
Program Tuition & Basic Accommodations: $1695
Basic Accommodations are shared room Main Lodge, Yurt, Sai Condo or single Tipi, and include meals and use of all amenities – our bathhouse, sauna, hot tub, as well as all the Feathered Pipe Ranch facilities and grounds.
The Vision
Morning Yoga:  Asana (body postures), Pranayana (breathing exercises), Relaxation (yoga nidra)  & Meditation.
Meditative Art Practice with natural materials.
Meditative Art Practice & Theory – lecture, discussion and experiments 
Afternoon Yoga & Meditation or Meditative Walk and Guided relaxation,
We see retreat times as an integral part of healthy and harmonious life, a time we dedicate with love to ourselves.
Contact Us
Our retreats combine
Meditative Art theory & practice together with sitting and walking meditation, yoga practice and deep relaxations.
We learn though our personal experience the way these practices beautifully support one another and our inner search. 
 Meditative art has always been an integral part of spiritual search. This can be seen whether we look to the east or the west. While many of the old arts and their wisdom are sadly disappearing from our world, the essence that lies beneath them can never die.
We can connect and merge or surrender into it with intention, practice and guidance. This truth, this pure love and divine beauty is real and eternal. 
We warmly invite you to read more about this retreat, as described by our lovely hosts at Feathered-Pipe:
http://featheredpipe.com/feathered_retreats/meditative-art/
Contact Us or Feathered-Pipe directly – to secure your place. 

"Dear Mochita, your classes have been not only fascinating & supportive, but a beam of light to a real change in my life. After the first class I could finally sleep again. Thank you, you helped me find peace" Ulli W. Holland
"Mochita, thank you for the practice. I always feel better after your classes, more clam and happy. I feel lucky our ways have crossed." Anne Pavel
Click Here for more information and to book NOW !
Want to learn more, but can't come?
Take a look at other activities