Empowerment at Cortes Island, Canada
Contact Us
Meditative Art & Yoga at Hollyhock 
5 days in nature, at a breathtaking location
with Mochita Har-Lev 
Empower yourself and your creativity though Meditative Art, Yoga & Meditation.  This unique workshop combines art, ancient wisdom & quiet inner work. Learn and experience Meditative Painting & Sculpturing, Creative Movement & Writing. Discover art from a meditative place, along with daily practice of Yoga, walking/sitting Mediation and guided Relaxation.
Explore nature and create with fascinating natural materials: earth, stone, wood, natural paints, felt, shells, beads, flowers and.. so much more. During the workshop we will be working indoors and outdoors, in silence and through sharing with others.
Treat yourself to a powerful creative experience. 
Click Here to Book Now!
When?
Date: 2015  June 5-10
Magical Location
All our courses and workshops are held at naturally beautiful places to support our work.
The workshop will be taking place at Hollyhock, an inspiring retreat center in Cortes Island, Canada. 
"Hollyhock exists to inspire, nourish and support people who are making the world better"
"My trip to Hollyhock  ranks among the best vacations I've had in years.  I've recommended you to so many people I can't count them. The beauty of your setting, the attention you provide, the incredible housing, the nature, the "out of this world" food."  —Sue LaMarche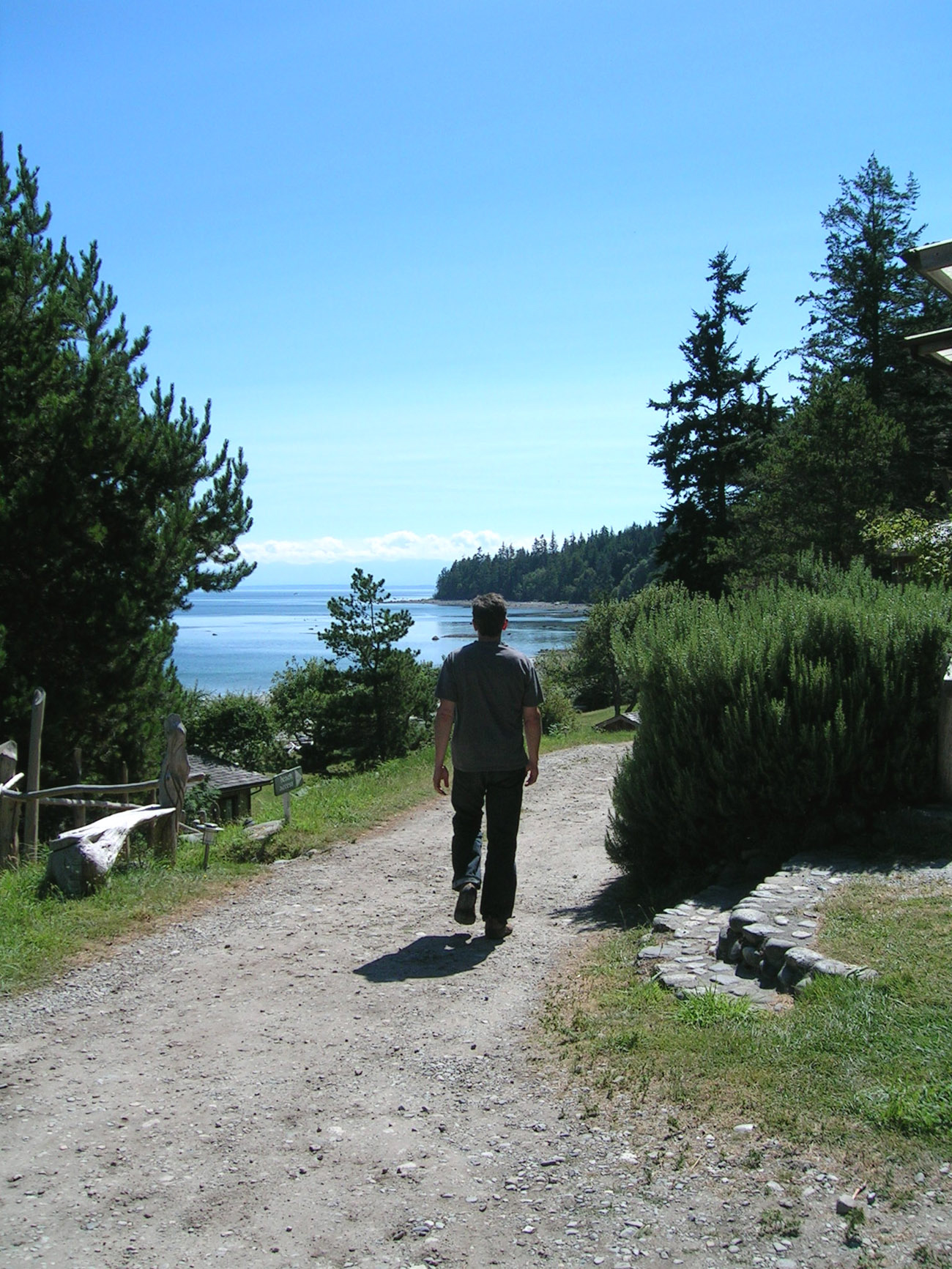 The Vision
Learn to use art as means for inner growth, a way to connect to yourself, to your creativity and to the source. Discover art from its real and original place, not just a form of expression of feeling or ideas but rather a sacred path.
We will examine Meditative Art from different points of view and through a range of art fields. The workshop integrates theoretical knowledge with the practice of art, yoga and meditation. 
We will be using Meditative Art to develop a deep understanding and experience of ourselves, life and that which is beyond.
We see retreat times as an integral part of healthy and harmonious life, a time we dedicate with love to ourselves.
Pricing and Booking
The Price for the tuition Includes:
The full five day Meditative Art theory and practice program, along with the yoga and meditation. All the art materials we will be using in the Meditative Art sessions.  
We provide for you an abundance of natural materials to explore. 
Tuition Price: $525
Accommodation & meals: 
A variety of accommodations are located throughout the lush property of Hollyhock.
Accommodation rang in price to suit most budgets. Choose from private, beachfront or ocean facing rooms, dorm-style lodging or cabins that nestle in the quiet seclusion of the forest. A beautiful campsites are also available, with a cedar bath-house conveniently located for your use. Price range from: 287$ to 87$
Rates are per adult, per day in Canadian funds. Applicable fees and/or taxes will be added. For more information please visit: 
www.hollyhock.ca/cms/rates.html
Non Participating Partners: You are welcome to come with a partner, even if they do not wish to join the program. Non-participating partner join us in all the meals, enjoy the beautiful surrounding, the atmosphere  & all the pampering facilities at Hollyhock. Non-participation partner will be paying only for accommodation and room, please check with us or directly with Hollyhock the rates. 
Contact Us
Course Contents
The course includes the theory and practice of Meditative Art, incorporated in a basic structure of spiritual life.
Theory – lectures and personal investigation
Each day we will have a theoretical lecture, followed by time for personal investigation. Our lectures will focus on four main themes:
Meditative Art practice and personal work
Our Meditative Art sessions will be divided into different departments:
In our guided Meditative Art practice we will learn techniques of work and use a variety of natural materials. We will emphasis on a meditative state of mind when connecting to materials, colors and shapes.
Basic structure of spiritual life
In addition to Meditative Art, each day we will practice:
These will provide us with the supportive structure of spiritual life.
The practice of Meditative Art involves art and meditation. We must be both artists and true spiritual seekers, in order to remain pure and in tune. We keep our spiritual progress as our ultimate goal, and use meditation it's base. Furthermore, dedicated and continuous yogic practices helps us sustain a healthy and harmonious body and mind.
Practicing Meditative Art must go hand in hand with a other regular meditative practices, together they help us grow and deepen our spiritual search.
Learning how to use our personal creative gift in a positive and meditative way is a beautiful and satisfying experience that supports any harmonious lifestyle. Our Meditative Art retreats are an opportunity to learn how to reach a meditative state when expressing creativity.

"I loved the workshop – you showed me art can be something completely different. I thank you for all that you helped me realize through your classes. I also loved the combination of yoga & art. I look forward to your next workshop, to hearing your soothing voice again." Maria from USA
"Dear Mochita, your classes have been not only fascinating & supportive, but a beam of light to a real change in my life. After the first class I could finally sleep again. Thank you, you helped me find peace" Ulli W. Holland