Yoga & Meditation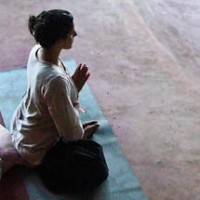 When attempting to create in a meditative way, the artist's state of mind is that which is of the most important; this is the uniqueness of Meditative Art. In regular art classes, the importance is given to the masterpiece created, or to the emotions and ideas of the artist.
If we impose on our artwork our personal concept or thoughts, we are not available to allow creativity to be expressed through us. The difference is not semantic; it is a completely different attitude to art. Creating in a meditative way is not an active action – "I create", rather it is a passive state, in which we make ourselves available – as in meditation.
Art, Meditation & Yoga
To practice Meditative Art we need to practice both art and meditation. We must be both artists and true spiritual seekers. Without a regular and routine meditation practice, our art cannot remain pure and in-tune. We keep our spiritual progress as our ultimate goal and use regular meditation sessions as its base. Furthermore, dedicated and continuous meditation practice helps us also to develop and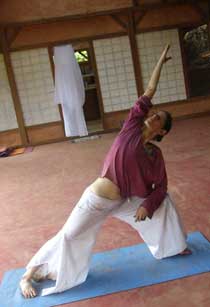 sustain strong willpower, concentration, patience and peace of mind.
Join a Retreat
Skype Yoga & Yoga Therapy
Aside from teaching yoga and meditation as an integral part of our Meditative Art workshops and retreats, we also offer Yoga and Meditation classes via Skype. 1-on-1 Yoga and Yoga Therapy sessions that take place at your home, at a time that is suitable for you. The classes  are adjusted to your individual needs, and they are suitable for each and every one. For more information please contact us directly: info@meditativeartschool.com