Workshops – "Beauty in Italy"
Beauty in Italy
Meditative Art & Yoga Workshop
1 Week Retreat
with Mochita Har-Lev & Lior Cohen
Meditative Art School is coming to Italy – the country of beauty. Surrounded by the nature, we will tune ourselves in order to enjoy, learn and grow.
Focusing on introverted and deep meditative practices: Yoga – Meditation, Asana, and Pranayama (breathing exercise), complimented by Meditative Art practice and theory classes.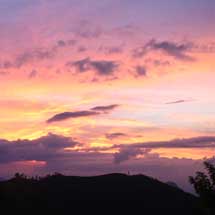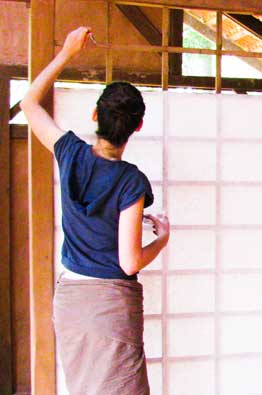 Magical Location
Our courses and workshops are held at naturally beautiful places to give inspiration and support to our work.
The retreat will be held at Ravello – a gorgeous town in the province of Salerno, Campania, Southern Italy. The town is well know for its breathtaking beauty.
8:00 Morning Yoga & Meditation
9:00 Breakfast break
11:00 Meditative Art Practice 
13:00 Lunch break
16:00 Meditative Art Theory – lecture
17:00 Yoga, Meditation and guided relaxation (yoga-nidra)
18:30 Dinner break
The Vision
We have planned this retreat to suit the beauty of Italy during this time of the year.
We see retreat times as an integral part of healthy and harmonious life that supports regular routine of daily practice.
Pricing and Booking
The Price Includes:
Luxurious accommodation and all the meals –  3 full meals a day, two tours to nearby places of interest, the full program, all the art materials we will be using and a special gift. 
We provide for you an abundance of natural materials to explore. 
Price: 2450 € 
Single supplements apply.
Non Participating Partners: For those that wish to bring a partner that will not attend the workshop, we welcome you to bring you partners. They may join all the meals, meditation classes and the tours. Price for non-participating partner is: 1920 €
Advance: 500 Euro (part of course fee)
Cancellation policy: The advance fee is non-refundable, non-cancellable and non-transferable. If you need to cancel the course due to unavoidable reasons the booking amount can be adjusted/used in any future course you do with us.
Workshop Contents
The workshop includes the theory and practice of Meditative Art, incorporated in a basic structure of spiritual life.
Introduction to Meditative Art Theory
Each day we will have a theoretical lecture, followed by time for personal investigation. Our lectures will focus in short on the main themes of Meditative Art Theory:
Meditative Art practice and personal work
During our guided Meditative Art practice classes we will emphasis on a meditative state of mind when connecting to materials, colors and shapes. In our work we will center around painting, sketching and sculpturing. We will be learning different techniques of work and use a variety of natural materials.
Basic structure of spiritual life
In addition to Meditative Art, each day we will practice Yoga, meditation and relaxation. These will provide us with the supportive structure of spiritual life.
Our Yoga classes integrate classical Hatha Yoga with a blend of Iyengar Yoga, Yin-Yang yoga and Yoga Flow. During these classes, attention will be given to active flow of movement, deep bends and soft elongation, along with rejuvenation and relaxation. We will creatively explore relevant and significant themes such as: gravity and rooting, life energy- prana or chi, effort vs. surrender.
Practicing Meditative Art must go hand in hand with a other regular meditative practices, to grow and deepen our spiritual search.