The Five Elements at Kripalu, U.S.A
Contact Us
The Five Elements at Kripalu
Meditative Art & Yoga
5 days at one of the world's most popular health center
with Mochita Har-Lev 
Five days – Five elements, explored through Meditative Art, Yoga and Meditation.  A workshop that combines creativity, ancient wisdom and inner work. Learn of the five elements with Meditative Painting & Sculpting, Creative Movement and Writing, along with daily practices of yoga, sitting meditation, meditative walks and guided relaxation.
Join us for a transforming experience. 
Contact Us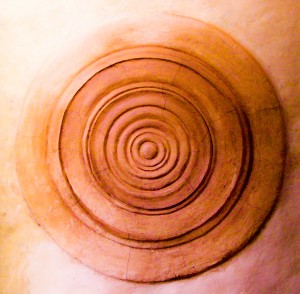 When?
Date: 13-18 July, 2014
Magical Location
All our courses and workshops are held at naturally beautiful places to support our work.
The workshop will be taking place at Kripalu – one of the most popular retreat centers in the world!
This inspiring yoga & health center is "dedicated to empowering people and communities to realize their full potential through the transformative wisdom and practice of yoga. Programs at Kripalu are led by many of the world's most accomplished teachers in yoga, self-discovery, and holistic health and are designed to provide people with tools they can apply in their daily lives".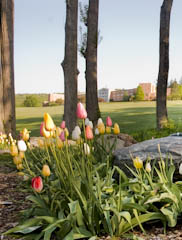 The Vision
Earth, Water, Fire, Air/Metal & Space/Wood are the basic 5 elements that compose the world of matter. They are universally accepted by traditions and cultures since time immemorial. During this workshop we will examine these elements, experiencing and connecting to them in different ways. The workshop integrates  theoretical knowledge with physical practice of Meditative Art, yoga and meditation. The Five Elements have been selected as the theme for this workshop as they serve as a fascinating base to explore this field.
Using Meditative Art & the five elements, we will develop a deep understanding and experience of ourselves, life and that which is beyond.
We see retreat times as an integral part of a healthy and harmonious life, a time we dedicate with love to ourselves.
Workshop Contents
The workshop includes the theory and practice of Meditative Art, incorporated in a basic structure of spiritual life.
Introduction to Meditative Art Theory
Each day we will have a theoretical lecture, followed by time for personal investigation. Our lectures will focus in short on the main themes of Meditative Art Theory:

 The History of Meditative Art, Basic Concepts of Visual Arts & Spiritual Philosophy
Meditative Art practice and personal work
During our guided Meditative Art practice classes we will emphasise on a meditative state of mind when connecting to materials, colors and shapes. We will explore different art forms and use a variety of natural materials.

Painting and Sketching, Felting, Sculpting & So Much More.
Basic structure of spiritual life
In addition to Meditative Art, each day we will practice Yoga, Meditation and Relaxation. These will provide us with the supportive structure of spiritual life.
Our Yoga classes integrate classical Hatha Yoga with a blend of Iyengar Yoga, Yin-Yang yoga and Yoga Flow. During these classes, attention will be given to active flow of movement, deep bends and soft elongation, along with rejuvenation and relaxation. We will creatively explore relevant and significant themes such as: gravity and rooting, life energy- prana or chi, self-effort vs. surrender.
Practicing Meditative Art must go hand in hand with other regular meditative practices, to grow and deepen our spiritual search.
Contact Us
Take a look at other activities
Want to learn more, but can't come to the programs?