Why come to India for Spiritual Practice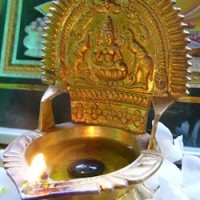 India, ho Mother India!
India is truly a magical and mysterious place, the source of ancient tradition and culture, countless ceremonies and rituals, profound philosophy and deep wisdom, the cradle of Yoga, Buddhism and Vedanta, the land of divine teachings, of Gods and Goddesses.
Spirituality is the very essence of India, and supporting inner growth is her real nature. These key reasons have drawn travels and spiritual seekers from around the globe throughout time, fascinated by her loving and peculiar charm.
You can fall in love with India, or hate her guts; you can get lost there or be found. Her colors and beauty will either enchant you completely or scare you away at once!
India Works
It is difficult to explain to someone who has never been to India its uniqueness, for it is a complete and inclusive experience, an intensive blend of smells, sights, tastes and sounds, which all evoke a steam of feelings and great wonder.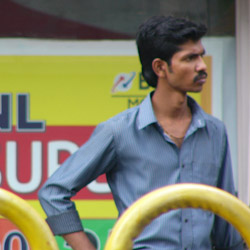 The magical power of India is not one to be taken lightly, as India changes and transforms all those who come to her. She can shake you, break you or embrace you, she will lift you up high and make you cry, causing you to sing out of pure joy and dance as a teenager struck by love. She can spin you, dazzle you, exhaust you and yet keep you begging for more. This holy land of miracles and grace is not only truly sacred, its spiritual effect is, untouchably, very strong.
The endless beggars, the mass of people, the fountains of visuals and imputes, are nothing in comparison to the way India works internally on each and everyone that comes to her. India will not only feed one's heart, mind and senses, she may also give more than can be expected, and at times even more than you can handle.
In the Spiritual Journey
Those who come to India on a sacred search discover it to be a facilitating place for spiritual development, a direct link to connect to that which is real, the inner truth, and the essential source, the Self or the Divine.
To the one the longing for spiritual growth or aspiring to unite with the divine, India shows that a supportive environment is not only helpful, it is even mandatory at times. India teaches us to be humble and grateful, as she fills us with amazement a deep meaningful contentment and real peace develops within.
Endless Mother India
India is huge, her depth unfathomed, just like her beauty and weirdness, too. Although this is the most hospitable place in the world, a foreigner may always be reminded of their "foreign hood", not in a particularly positive or negative way, rather simply being different.
If, or when, you stop feeling like a stranger in India, you may realize that somewhere along the way, you may have crossed over an imaginary line. Crossing over this imaginary line makes it possible to really understand this mythological culture, the Indian people and their mysterious ways, and yet, just then, it is the Western world that no longer makes sense anymore…
Art & Femininity… Read More Our RetreatsModern Art 
Not everything is Art… 
Eco Art
Natural Materials