Selected 5 places that facilitate spiritual development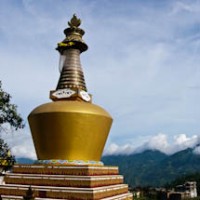 Some places undoubtedly have especially positive influence for the spiritual seeker on the path. It can be argued why and how could it be, yet if one develops the sensitively and even the habit of searching for such places it becomes clear that such places do exist and are truly helpful, they can be used as a good friend if understood and used wisely.
These places tend to be strong, powerful and intense, at time they may stir up things that have been forgotten or problems one may have thought they solved. In general, sleep in these kinds of places can be highly disturbed, while dreams tend to be deep and meaningful.
Unfortunately not all such places are these days safe to stay and practice there for some time. Yet, luckily some such divinely blessed places have been made very comfortable for those who do wish to make use of them.
It seems to me that the knowledge about such places is dear and valuable, so I wish to share a few such places that have fortunately come my way:
1. Mt. Arunachla – Tiruvanamli, Tail Nadu, South India
2. Amritapuri, Ashram of the 'hugging mother', Kerala, South India.
3. The blue lagoon, Ras abu galum, Saini desert Egypt
4. Asura cave, Pharping, outskirts of Katmandu, Nepal
5. Ein Karem, outskirts of Jerusalem, Israel.
….coming up Assisi, Italy
Arunachala – Tamil Nadu, India
Arunachala Mountain is one holy place for the Lord Siva devoted Hindus. Situated overlooking the big impressive nearby Temple, this mountain is seen not only as the dwelling place of Lord Shiva but as the actual manifestation of God himself. Much spiritual praise and glorification has been addressed to this sacred mountain and Sadus – renounced Indian spiritual seekers, maybe since time memorial have been coming here to take refuge and to pass their life circling the mountain and meditation in one of the many caves within the mountain.
In the last decade the mountain has become extremely popular among both Indian and Westerner travelers, many of which come to stay for lengthy periods of time of sadana – spiritual practice. These seekers come for darshna – literally meaning to see God's face, to meditate and make the holy Pradakshana – circling of the mountain that is famous for its magical power to erase old Karma. 
The holiest time and also the craziest time to come to Arunachala is on full moon with the extreme being the holiday of Dipa – 'celebration of light'. Usually this holiday falls on the full moon that occurs around November-December. At this auspicious time the mountain is flooded with hundreds of thousands devotees from all over India that coming to circle the mountain and see the huge fire flame that is lit on the peak of the mountain by hundreds of liters of Ghee – purified butter.
Staying within the mountain itself and circling the mountain is highly not recommended for woman alone as attracts happen there day and night. Fortunately it is very comfortable to stay at many of the guesthouses in the village nearby or in one of the ashrams around. It is also convenient to rent a small house if one wishes to stay for a lengthy period of time.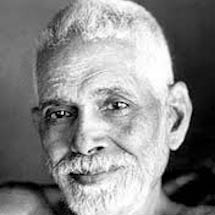 One of the many special places around Arunachala is Ramana Maharishi's ashram. This magical place was found by the Ramana Maharishi – a holy sage that came to Arunachala in his teens and stayed there till his death. His presence and grace is strongly felt in this warm ashram that is more than delightful for a short visit or to stay in for a few days.
Amritapuri Ashram – Kerala, India
The Ashram of Amritananda Mai, known more popularly as the hugging mother.
On one of the beautiful sores of Kerala, in a simple Indian village, dwells an unexpectedly huge Ashram, built by and for the devotees of the divine incarnation of The Mother/Goddess. She was born with the Indian name Sudamani, given the spiritual title Amritananda Mai – literally meaning "immortal blissful mother", but mostly she is known as Amma (mother in Malayalam – the local language of Kerala) or the Hugging mother/saint.
The Ashram was built organically on and around the small hut where Amma was born and raised. Being in the ashram and especially around Amma herself can be an intense experience not only because of the very large number of people that are there but mainly due to Amma's divine presence and grace which is dominant. Amma is like a river of flowing love, continuously purifying and nurturing. This river can be soft and soothing at times, while it can also be strong and powerful.
The ashram is a large complex that is made of a few very high buildings with simple rooms for the devotees that wish to come and stay for any periods of time. While some spend only a night or two here, other come and settle here and stay for years. The loose daily schedule which include: chanting, meditation, times that Amma gives discourses, sings Bhajans (– devotional songs) and gives Darshans or hugs. There are also times for Karma yoga – selfless service that is given great importance, not only because maintains the ashram is done only be volunteers but also as a spiritual practice. It is important to note that the Ashram is open and active all year round weather Amma is there or whether she is traveling on one of the tours she gives around India and worldwide.
Within the ashram a two canteens: westerner and Indian, libraries, swimming pool, shops, Ayurvedic center, hospital and pharmacy, and many other small activity places. Note that while staying in the ashram a basic code of rules must be followed, these include a modest dress code.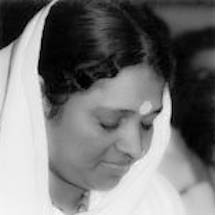 The ashram is open for all and so devotees of all kinds do come to take refuge in Amma's home. While the Ashram never "closes" Amma is not always there as she travels in around India and abroad to visit her devotees and give darshans.  Staying in the ashram Asram as well as joining one of Amma's tours can be an intense experience, living with a large number of people with basic facilities. At times this may even lead be a big challenge, yet for the sincere spiritual seeker this can be of minor importance as the benefit of being in this auspicious place and presence is immense.
Asura Cave- Nepal
Surprisingly, less than one hour away from Katmandu Nepal, in a beautiful forest surrounding is a small town sacred to both Hindus and Buddhists called Pharping. The Hindus come there for pilgrimage of a highly placed Mata Kali temple, while Buddhist monks have settled there as it is considered one of the most important places for the Tibetans.
Asura cave is believed to be an old dwelling place of the sage Padmasambhave-(latterly meaning born out of a lotus flower is one of the main figures in Tibetan Buddhism, recognized by some schools as the second Buddha. Also known under a few other names:  Guru Rinpoche -Precious Guru or Lopon Rinpoche and  simply, Padum.
Padmasanbhava is said to have transmitted Tantric Buddhism to Bhutan and Tibet and neighboring countries in the 8th century. It seems that the master was a great Shaman with strong powers, it is believed that he had tamed the 'bad spirits' of the area and made the 'Dharma Keepers'.
There are 2 caves in Pharping that are draw Tibetan disciples and other followers of Padmasambhava: Asura cave and Yang la Shot. Asura cave is believed to be the place where he got enlightened.
Entering Asura Cave a sensitive one can immediately feel he is standing in a holy place, a 'power spot', very strong energetically with a specifically pulling down and grounding effect. This meditation cave is clearly facilitating for a spiritual quest. The cave is a small room, yet the space is ideal for sitting alone and up to 3-4 people at once.  It is maintained regularly by the monks of the close monastery that clean it and light there dozen of ghee  lamps daily.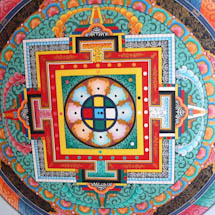 Over 20 Tibetan monasteries that have settled nearby, they are a home for Tibetan monks of all ages. The monks both male and female practice loud and powerful chanting combined with traditional musical instruments, for hours each day. Some of these monasteries are open for visitors while others hold secluded retreats for the monks for as long as 3 years. Locals as wells as westerner travelers come to Pharping for site seeking, yet more commonly for personal retreats of spiritual practice.
Those that wish to stay in Pharping are welcome to stay at one of the guest rooms some of the monasteries offer or in a few privet nearby guesthouses. The monasteries offer full boarding and lodging only those that stay for a lengthy period of time (a week or more), yet there are many small family restaurants in the area. A close by market and well equip shops are convenient for those who wish to cook for them self.
Ein Karem – Israel
Eim Karem is a lovely small neighborhood on the outskirts of Jerusalem, charming to the eye and soothing to the soul. Dwelling in beautiful nature, surrounded by a small forest, with pictures streets, peaceful Christian monoesters and inspiring vibe, it is no wonder that nowadays both modern artists and spiritual seeks have made it their home.
Ein Karem was discover to be an old village, dating back as early as the second century BCE. Traditionally it is believed to be the birth place of John the Baptist and therefore a popular destination for Christian pilgrims.
Among the famous sightseeing spots of Ein Karem are: The Church of St. Jonh the Baptist (situated around the cave that was believed to be his birth place), Church of the Visitation, the beautiful Russian Church (decorated with exquisite mosque) and what is called as 'Mary's spring' – where it is traditionally believed to be the meeting place of Mary and Elizabeth –John the Baptist's mother.
Walking the streets of Ein Karem, visiting the churches, artist galleries or simply finding one of many delightful spots to sit, may all be a pleasant experiences. It seems some special grace is dwelling in this place filling it with a peaceful and harmonious feeling.
Day visits are easily accusable from Jerusalem or Tel Aviv, while a longer stay is possible only for those are not only lucky but have the patience to look and ask around of a house or an apartment for rent.
The Blue Lagoon – Sinai Desert, Egypt.
Undoubtedly this is one of the most beautiful places on this earth. The road to get here is made only for those that are not reluctant of a small adventure on a camel or a bumpy ride. Although situated not far from the worldwide famous diving point called "the blue hole", the lagoon has managed to stay a secret from the crowds. As the stunning beauty reviles itself and the untouched nature is discovered, one can find themselves quite overwhelmed. The ever peaceful space is standing still as if not affected by time, nowadays almost deserted completely from travelers.
The dry desert colors of light brown and shades and white, with the stunning clear light-blue of the lagoon combine together so perfectly, so very pure and calm. As water is scarcity no greenery can be seen for mails. Nothing grows, nothing moves, reflecting in a complete feeling of stillness, interrupted only by the wind that flows by.
This place is not a sacred place in the same way the other places I have mentioned are. Its isolation, beauty, motionlessness silence and dryness not only facilitate for the spiritual seeker but as if forces you to withdraw and quite.
Basic needs can be provided by the 2 local restaurants on the lagoon, they both serve simple food and provide stow huts for low-priced rent. There is not much food verity, activities or anything else for that matter, there is really nothing to distract you only the roaring sea, the tranquil lagoon and the wind whistling.